As a textile artist I work in many different ways.
The technique depends on the material, synthetic or natural. I prefer to use wool and hemp, both as material and thread. . I enjoy every minute with a clump of wool and a felting needle or felting machine.
I must also admit that I have taken to using polyester and other fibres to increase the options.
I have in recent years developed a technique for preparation of synthetic materials. There is almost no limit to forming and continued processes being applied. The colours are magnificent and applications never ending.
Preparation of synthetic materials to decoration is one of the major areas in my book: "Pynt og Pift" (Decorate and Enhance)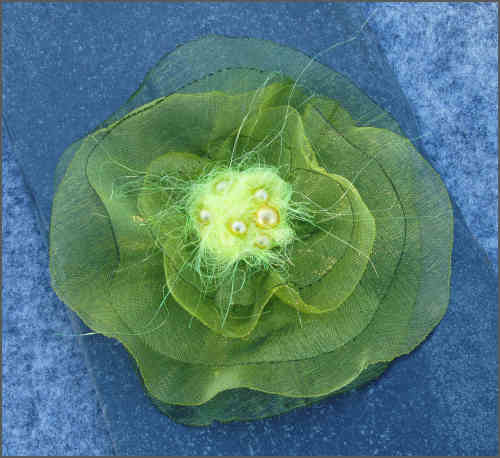 N_09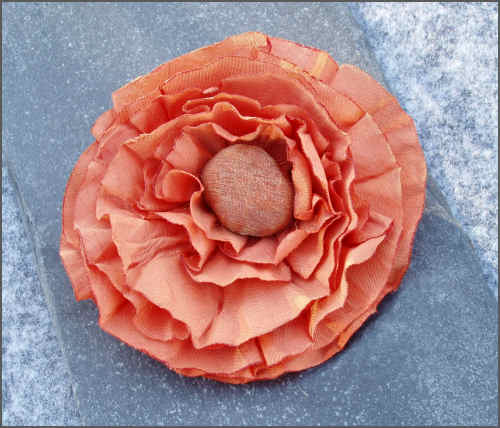 N_10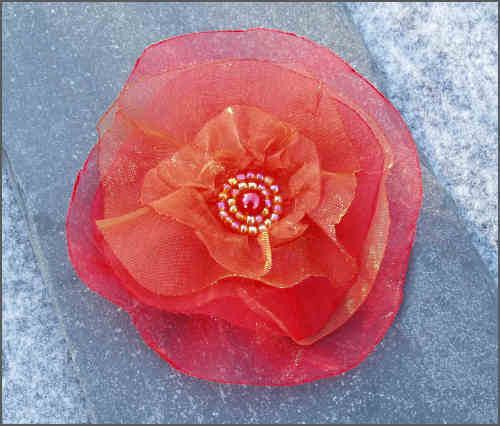 N_11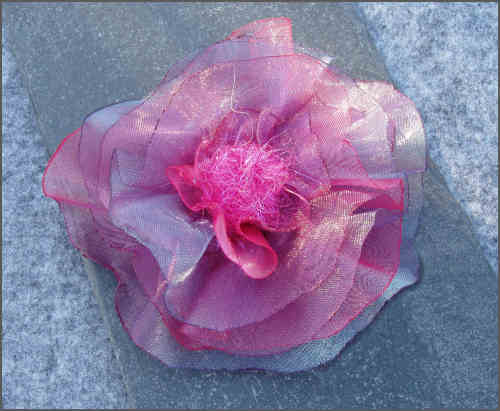 N_12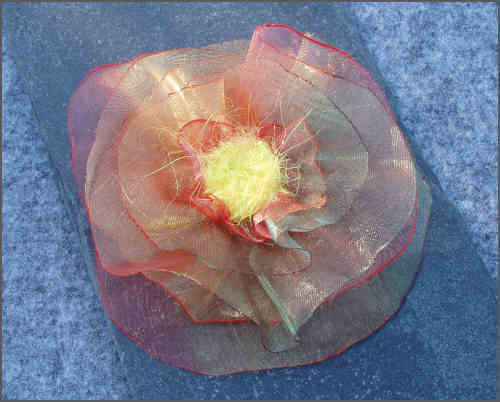 N_13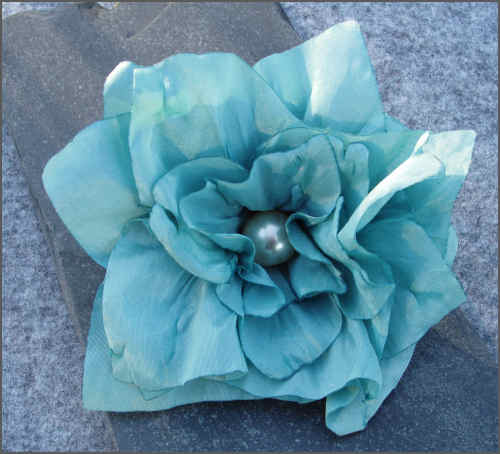 N_14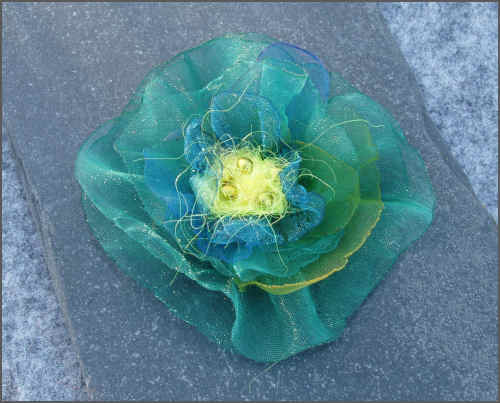 N_15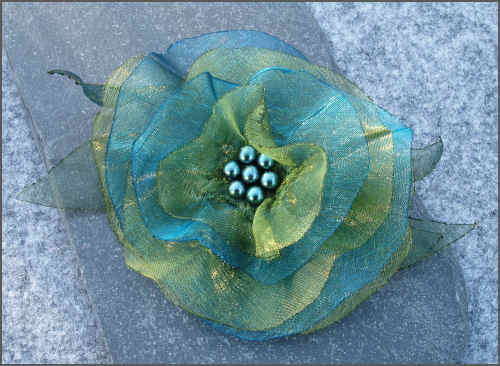 N_16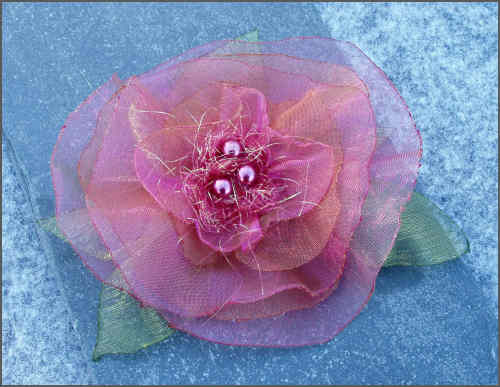 N_17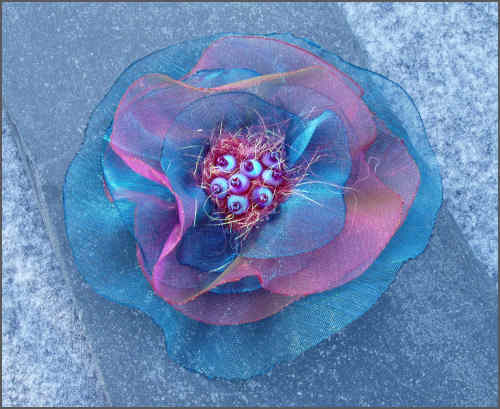 N_18
N_19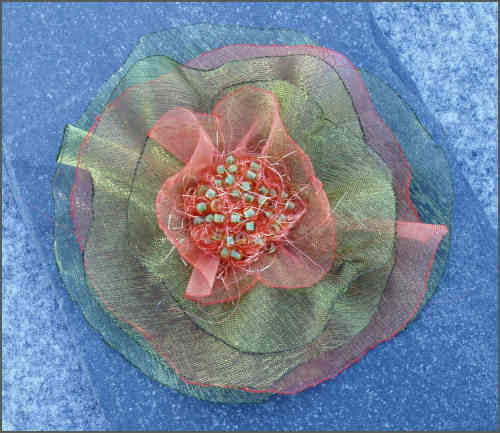 N_20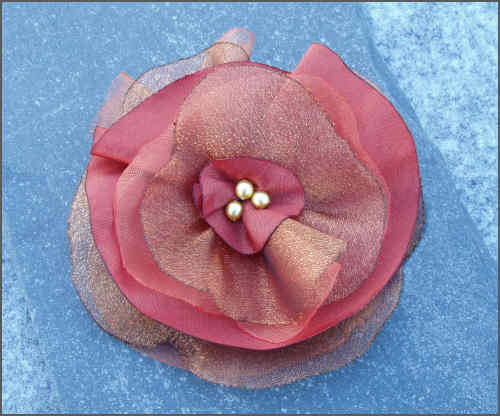 N_21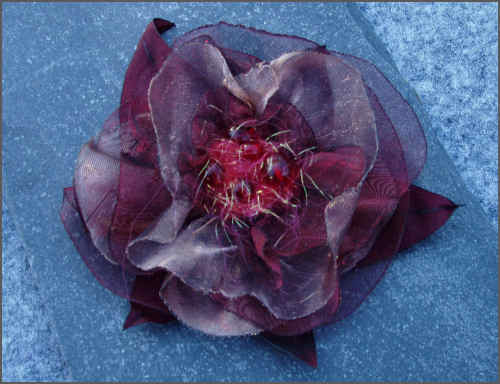 N_22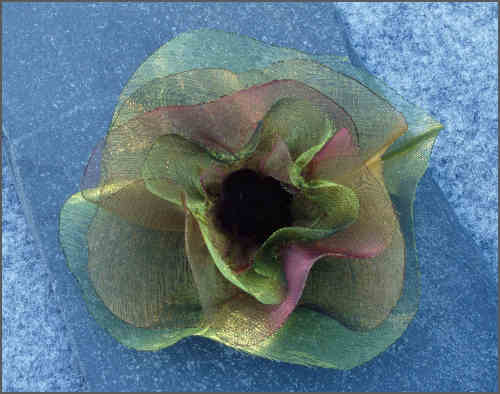 N_23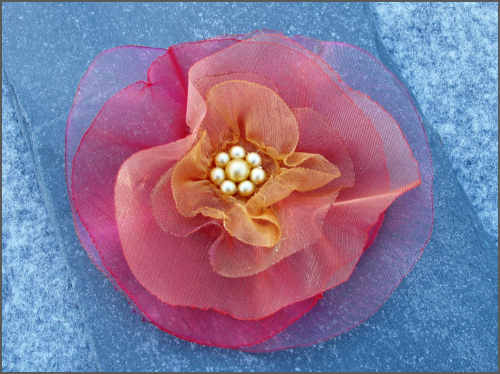 N_24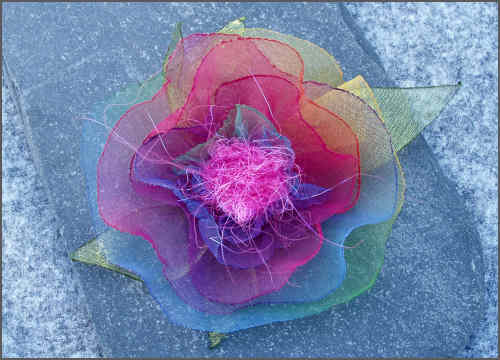 N_25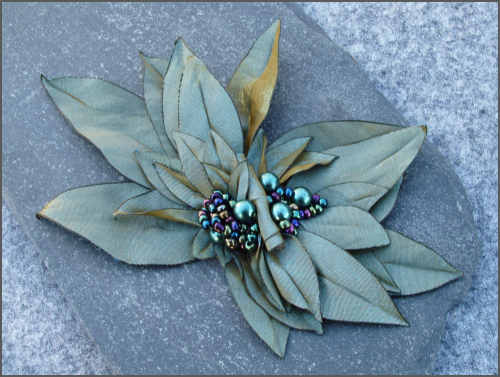 N_26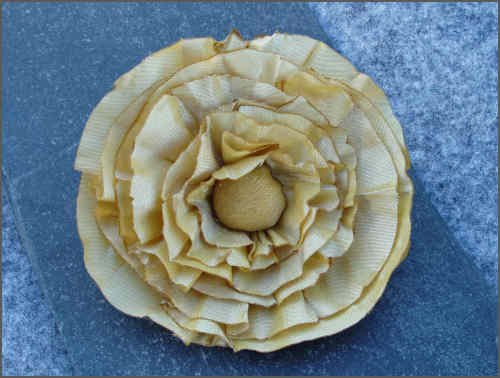 N_27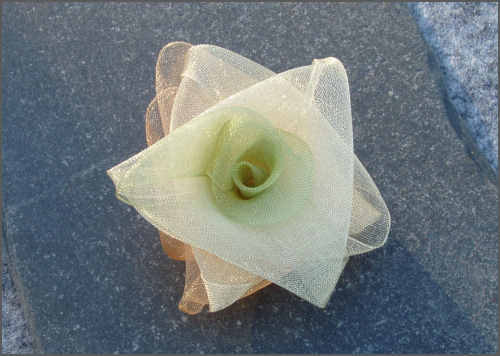 N_28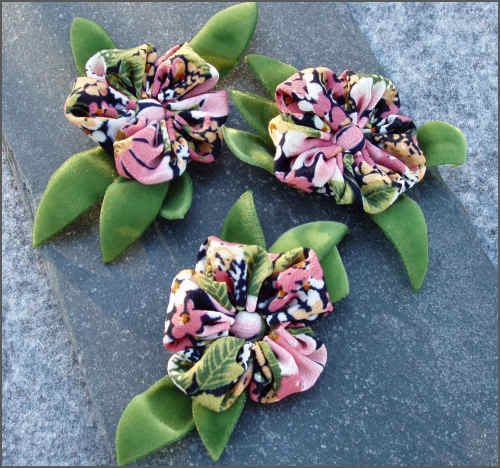 N_29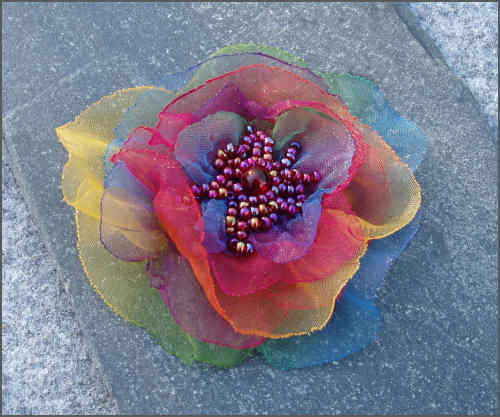 N_30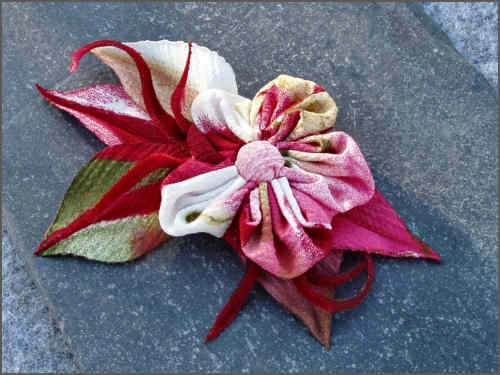 N_31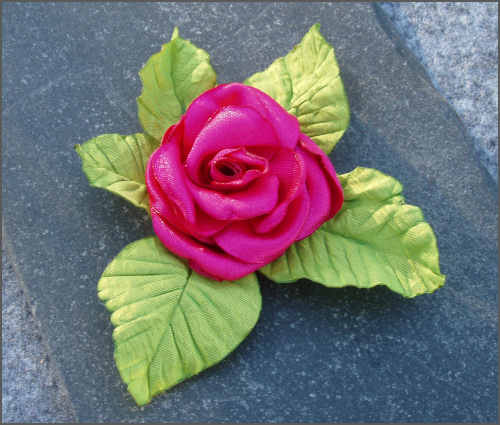 N_32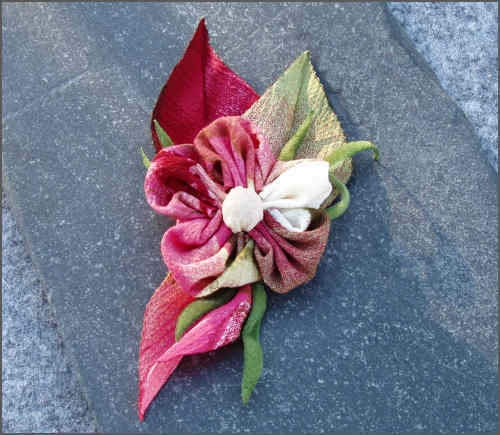 N_33
N_34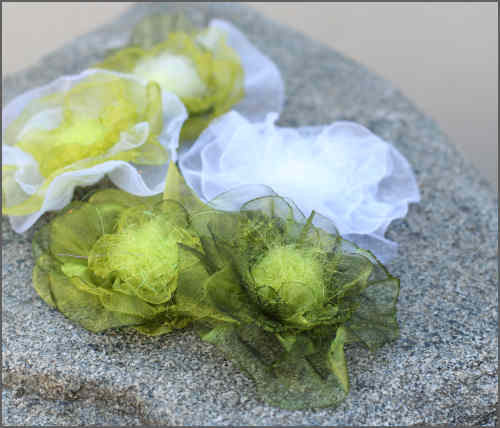 White flowers and light green organza with a centre of fibre and wool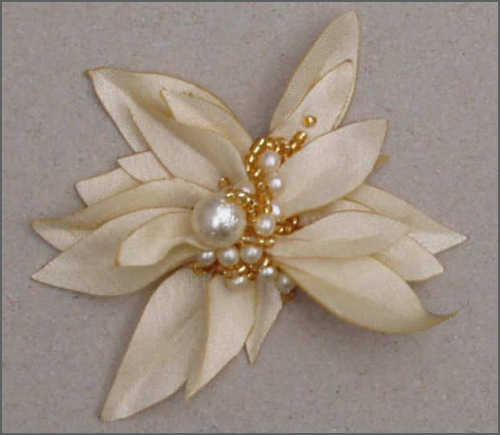 Golden leaf brooch with pearls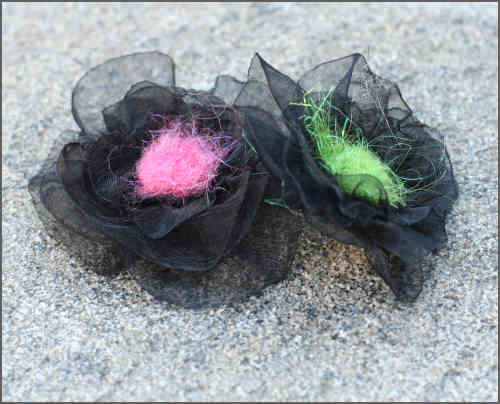 Black organza flowers with a centre of wool and fibres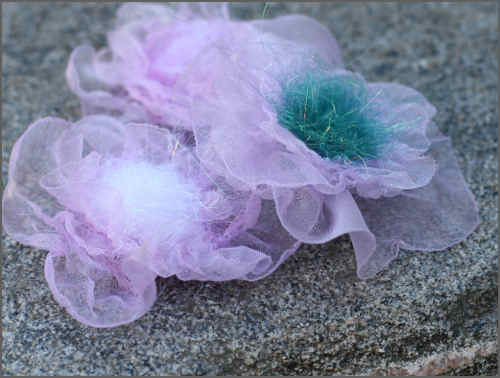 Lilac organza flowers with a centre of wool and fibre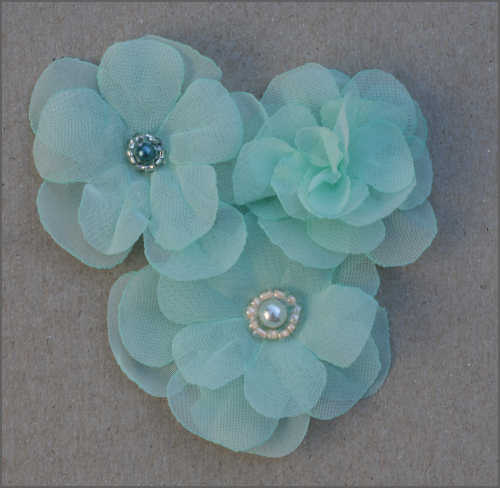 Chiffon flowers with pearls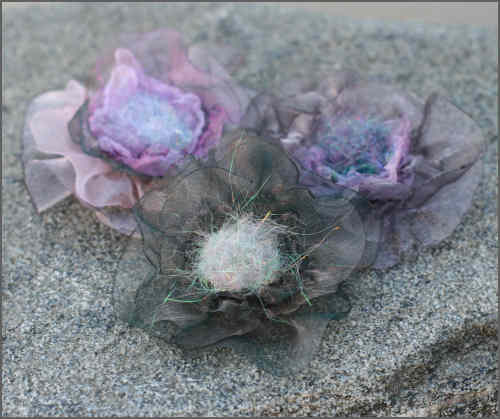 Organza in mixed colours with a centre of wool and fibre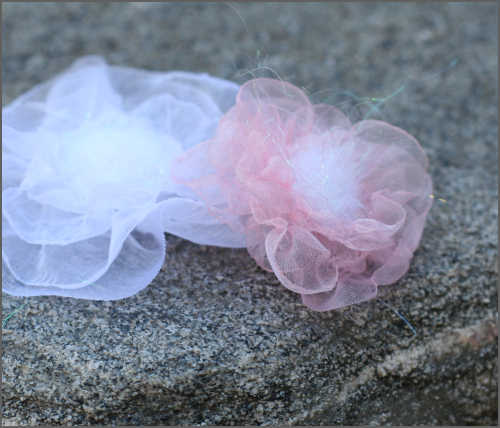 Organza with wool and fibre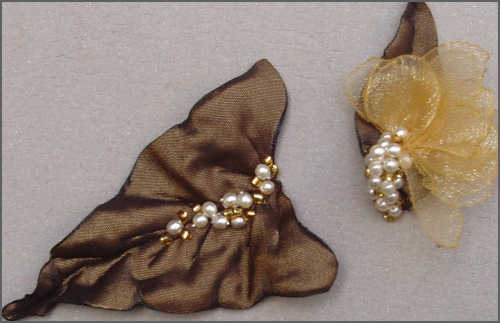 Leaves of taffeta with organza and pearls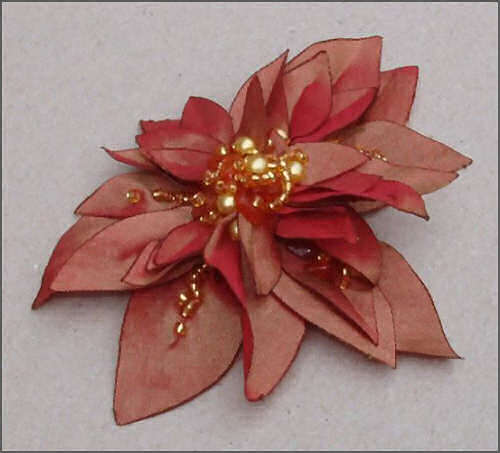 Leaves of satin with pearls
Golden runner of satin with pearls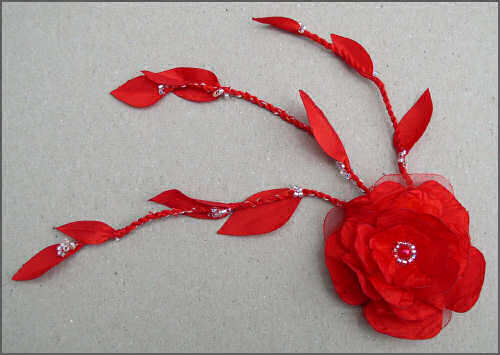 Taffeta and organza flowers with a runner/branch of twisted material with silver thread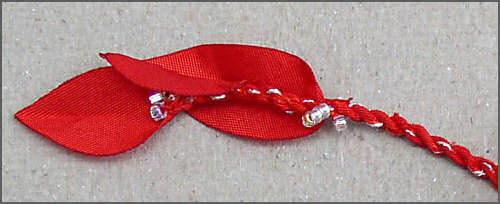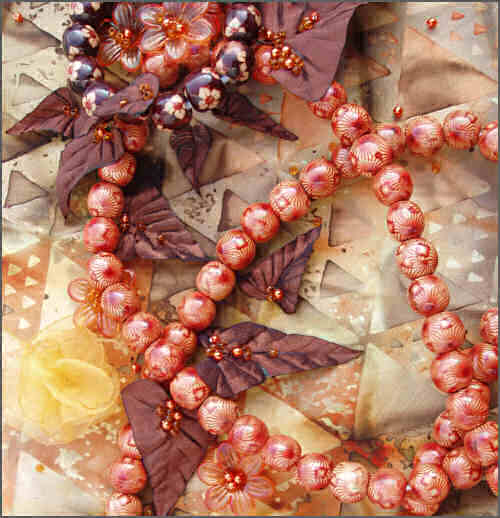 Leaf of taffeta with sewn pearls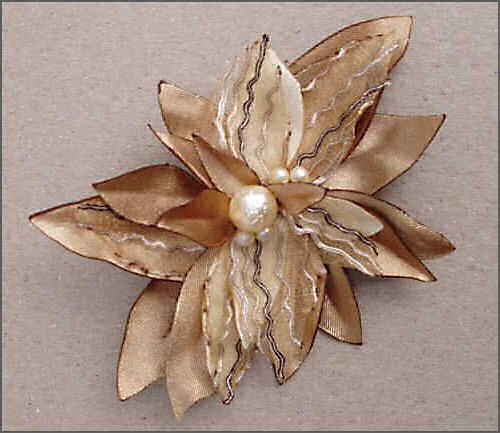 Leaf of organza ribbon, satin and pearls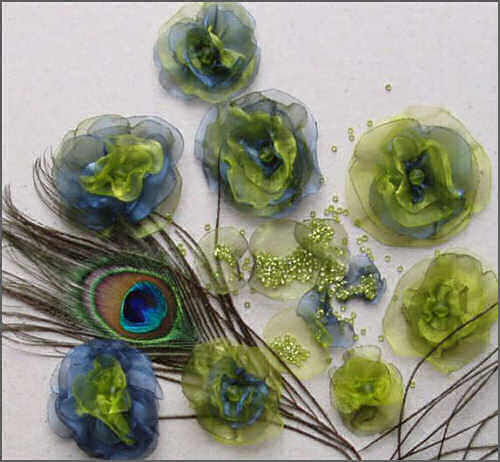 Circles of organza set together as a flower with a pearl in the middle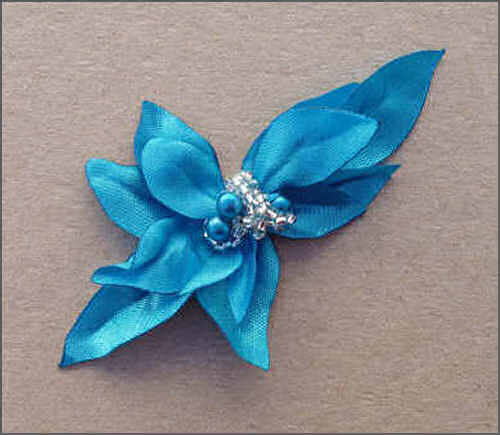 Flowers of satin and pearls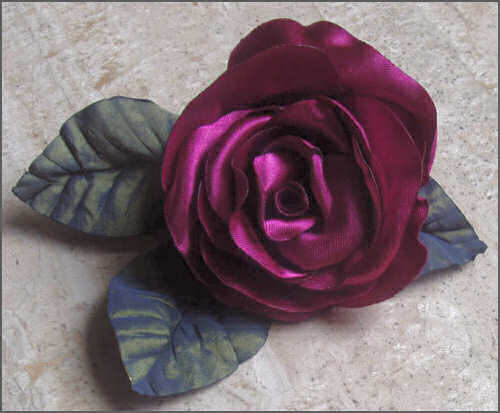 Satin rose with taffeta leaves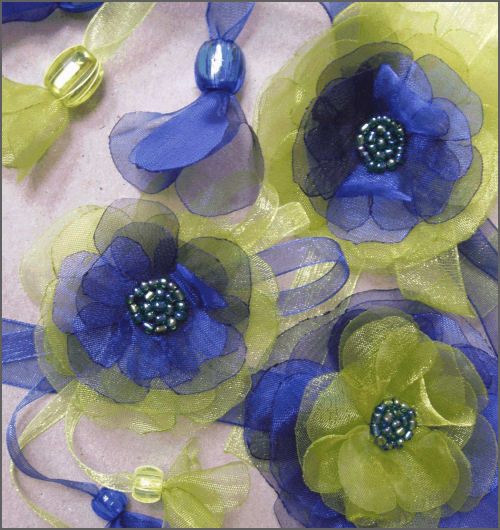 Flower of organza and matching glass pearls