Pearls are the oldest known form of decoration.
In many of my things pearls of all varieties, genuine and plastic can be a beautiful set together. I have in my work learnt not to dismiss synthetic materials and only use "natural" materials.
When it has not been possible to find a natural pearl, I have gone on to chose a pretty plastic pearl. If the item should for example be light weight, then synthetic materials are ideal.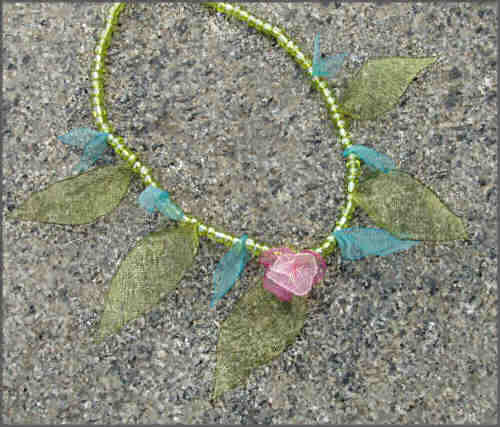 Chain of organza and small glass pearls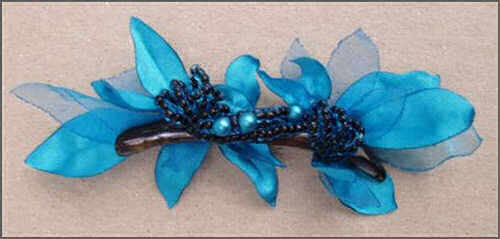 Satin, organza and pearls on a long abalone shell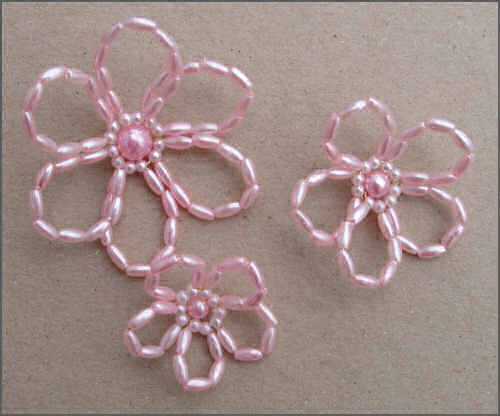 Super simple flower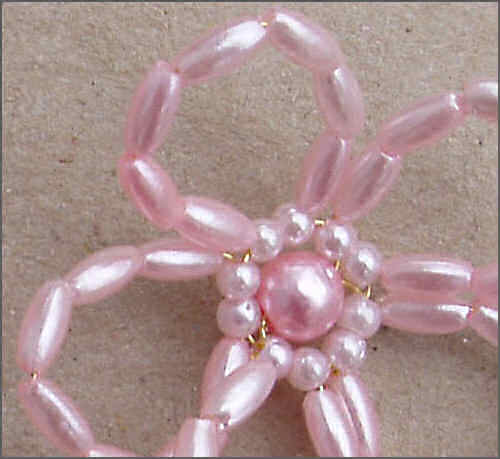 Here we see how simple the small flowers are made